Environmental Education Programs List
As a public service, Anthrocean is collating a list of environmental education programs for grade and high school education in the Bay Area. If you would like for your Bay Area program to be listed, please contact anthrocean@anthinst.org. To learn more about programs, follow the links below.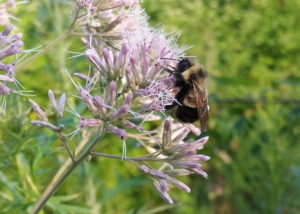 Protecting Pollinators
Xerces Society
The Xerces Society for Invertebrate Conservation protects the natural world through the conservation of invertebrates and their habitats. The vast majority of invertebrates serve vitally important roles in a healthy environment, including controlling pests, pollinating flowering plants, and providing food for other wildlife, yet many of these animals are threatened by the widespread use of pesticides. We strive to reduce reliance on pesticides by supporting the diverse systems that reduce pest problems.
Photo caption: Curtailing the use of bee-toxic pesticides can help protect dwindling pollinator species like this endangered rusty patched bumble bee (Bombus affinis). Photo by Rich Hatfield, the Xerces Society.
Read more
Our project protects and restores pollinator populations in urban and suburban landscapes by engaging and training communities in pollinator conservation. Through a series of webinars and a short video, we will encourage the adoption of ecologically sound pest management practices and offer solutions to address some of the most common issues communities face when trying to protect pollinators from pesticides.
Instructional Videos for Disaster Relief
Field Ready
In the Anthropocene, as the climate changes, disasters will become more common-place. Field Ready is a non-profit organization that meets humanitarian and reconstruction aid needs by transforming logistics through technology, design, and engaging people in new ways. They work with communities across the world to address local problems by creating solutions that leverage the unique resources and capacity of each community.
Read more
For this project, Field Ready created two instructional videos that are currently being used to train staff members on how to create a water filter and repair a solar panel with readily available materials. The videos will be used in future training activities and have also been made available to the public through Field Ready's website and social media platforms.
Check out the videos below!
How to Repair a Solar Panel Video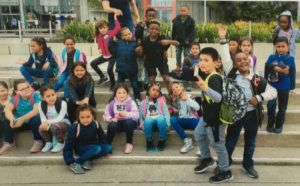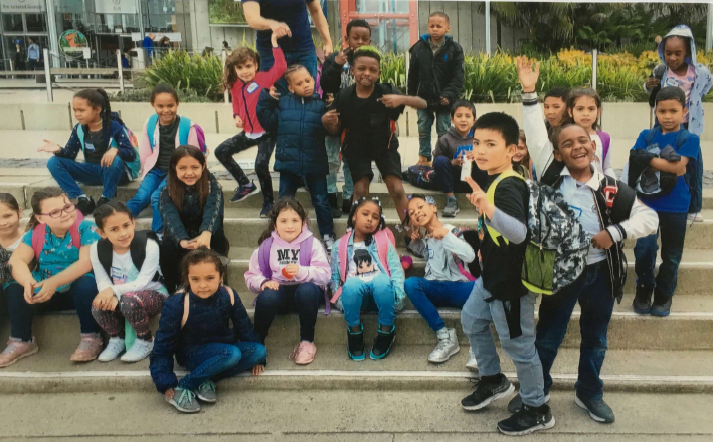 Enabling Field Trips for Bay Area Students
Environmental Volunteers
The mission of the Environmental Volunteers (EV) is to "promote the understanding of and responsibility for the environment through hands-on science education." To that end, the Environmental Volunteers manage a Field Trip Transportation Fund. This fund allows Bay Area teachers who meet certain criteria to receive assistance in paying for buses so that their students can attend a science or environmental education themed field trip.
Over the past four years, Anthrocean has funded transportation subsidies to facilitate field study excursions for over 5,000 students.
Read more
"On behalf of myself, my parent volunteers and 63 students from Grant Elementary who participated in a beach clean, I want to thank Environmental Volunteers for the $500 bus reimbursement that helped make our field trip possible. Grant is a Title 1 school with 84% of students who are socio-economically disadvantaged. Although most of our students and their families struggle with financial hardships, they are extremely enthusiastic about learning about and helping animals and the environment. I was concerned I may not have many students interested in cleaning up beaches and was amazed that I had to turn down many students due to lack of space, I thought maybe the kids would get distracted on the beach and start playing around, but they were committed to cleaning up as much as they could. They had a wonderful time, and I am so proud of their level of concern for and commitment to wildlife and the environment. Thank you again for the opportunity to involve our students in such important work."
Education to Action
Baja Coastal Institute
Baja Coastal Institute (BCI) is a non-profit organization registered in both the USA and Mexico. BCI's mission is to bring scientific research to the citizens of the region, to empower an active and knowledgeable citizenry to protect this rich and beautiful region. BCI's Education to Action program trains teachers to teach the driving principals of conservation to high school students using project based learning.
Read more
Through grants from 2018-present, Anthrocean has supported environmental education field expeditions for high school students, as well as the development of virtual learning models and training for teachers. This project is ongoing.
This project is ongoing.

Youth Diver Program
Reef Check/Outward Bound Adventures Inc.
Reef Check is an ocean conservation organization that believes in engaging the public in citizen science research to empower them to take action and develop a science-based ocean stewardship ethic. For this project, Reef Check has partnered with Outward Bound Adventures Inc., the oldest nonprofit in the nation dedicated to engaging urban and low-income communities of color in meaningful, project-based outdoor experiences.
Read more
Together, the organizations have designed a program to recruit more people of color from traditionally underrepresented communities into a citizen scientist diver program and train them to provide direct, ocean-focused experiential science education to urban youth who share their socioeconomic and cultural backgrounds.
This project is ongoing. Check out the latest photo updates below.